Testimonials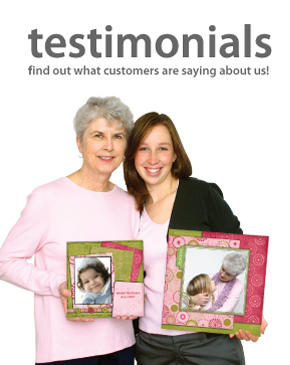 I used to print my Photo Books with Snapfish, but the quality of both the Bindery and printing are so much better at whatapix. Sorry Snapfish!
Gloria


I used iPhoto in the past, but the WhataPix software is so much easier to use.
JM. Ballina


My panoramic book looks amazing. The quality of the paper, the craftsmanship of the bindery… Woow, it surpassed my expectations.
A. Gantous


The software is so easy to use – Getting my baby book done was easier than playing peekaboo!
Julie


I have experienced the photobooks first hand. What an awesome job you guys
do!
April S.


Acabo de recibir my libro por correo… Me encantó! Muchísimas gracias; está padrísimo
Ana Escalona


I made my first photobook with Shutterfly but the quality of the book was very disappointing: the pages came off on the second day! Then, I met the guys from Whatapix at a Children's Festival, I took a tour of the software, I printed my African Safari album with them, and I have never looked back… all my photo albums are produced by Whatapix right here in Houston. I'll recommend Whatapix any time, any day!
Beatrice M.

I received the books today and love them! I look forward to seeing all the parents faces and know they will be impressed.The software is really so powerful… Looking forward to using whatapix again for personal projects as well.
Thanks again,
B. Anchondo
Duchesne Academy